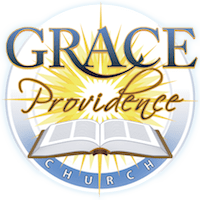 Join us for dinner, fellowship & a discussion on The Book of Romans & Isaiah 9.
All are welcome.
Children are welcome – Supervision is provided.
Main Dish & Beverage will be provided.
Please Bring an appetizer or dessert to share.
Location: The Furlong Home, Bellflower (near Artesia Bl & Palo Verde Ave)

For Directions Contact: William 562.544.8343; Judy 562.544.8365, jfurlong1029@gmail.com
Tonight's Discussion Topic: Isaiah 9:1-7 & Romans 5:15-17
Sermon Links:
The first message on Isaiah 9:1-7 attempted to present the background and context to Isaiah's amazing prophecy concerning the Lord Jesus Christ.  Discuss the context and Isaish set the stage for the announcement in verses 6-7.
Explain the Chalcedon box based on the watershed Council of Chalcedon in 451.  What were the four points that defined for the church the person of Christ and constitutes biblical Christology?  Talk about the meaning of each point.  What do you find to be the most difficult to grasp?  What did Isaiah announce in his messianic prophecy that led into this discussion of the remarkable nature of Jesus?
Of Christ's five titles which one or ones bring you the greatest joy and why?
In what sense is Adam a type of Christ?  Discuss the similarity and disparity between them?
Summarize how Christ is not like Adam in terms of his work and the results.
Explain what is the "much more" argument Paul employs in verses 15-16 and reflect on the implications.  Do we really know and appreciate what is in our future as Christ's people?  Be reminded of Paul's words elsewhere that we have never imagined what God has prepared for those who love him (I Cor.2:9).