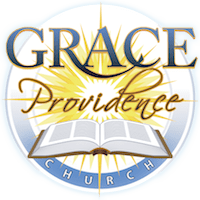 Join us for dinner, fellowship & a discussion of  The Parables of Jesus.
All are welcome.
Children are welcome – Supervision is provided.
We will be meeting outside so bring a jacket for cool evenings.
Main Dish & Beverage will be provided.
Please Bring an appetizer or dessert to share.
Location: The Furlong Home, Bellflower (near Artesia Bl & Palo Verde Ave)

For Directions Contact: William 562.544.8343; Judy 562.544.8365, jfurlong1029@gmail.com
Tonight's Discussion :
The Garment & The Wineskins (Matt 9:14-17; Mark 2:18-22; Luke 5:33-39)
Discussion Leader: Sam Bonderov
(a) Why does new wine burst old wine skins? (b) Why can't you patch an old garment with a new piece of cloth?
Who drank the old wine?
What was their reaction to the new?
If the old is more desirable (Luke 5:39), why tell this parable and seemingly contradict that the new is superior?
Look up the words "abolish" and "fulfill" in a dictionary/thesaurus and write definitions that best fit the way they are used in Matthew 5:17. The "Law and Prophets" is a standard Jewish way of referring to the Old Covenant. Combine your definitions with that insight and rewrite5:17 in your own words:
From Ed's sermon this past Sunday (See: Romans 10:*3*, Matthew 5:17) Why is it more desirable to man, to have the old wine (Law keeping, rules, outward righteousness).
Also, from Pastor Ed's sermon (See: Romans 10:*4*,Matthew 5:17) How are we to understand the teaching of Christ in the sermon on the mount as it affects our present relationship to the law of Moses?