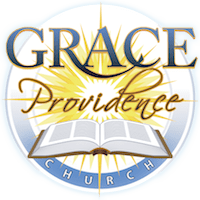 No Public Worship Gathering Today
The air quality in LA County is expected to be unhealthy according to the experts.  In view of health risks we are already dealing with, it makes sense to postpone our usual Sunday morning outdoor worship service until next week.  This means there will be no gathering of GPC tomorrow.  You can take part in another church's live stream or listen to a previous sermon from the GPC archives if you feel you need something for your spiritual refreshment.  
We hope to return to VCHS next week, the Lord willing.
Until then, be strong in the Lord and continue your engagement in the good fight of faith.
PODCAST INFO:
Our most recent sermons are available on several Podcast platforms. Hopefully the podcast platform you use is in the list below. If you search for graceprovidence or grace providence you should be able to find them.