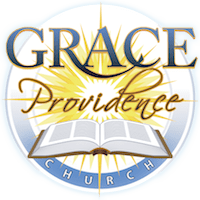 All face-to-face gatherings have been moved online due to COVID-19 and the requirements to shelter in place. However, GPC will live-stream or upload our Sunday messages via YouTube.
We hope to resume services as soon as possible.
We do not want to overreact in fear as many are, who have no knowledge of the sovereign God whose kingdom rules over all. He is our refuge and strength in times of trouble. We trust him and expect his guidance through this crisis. No matter what happens God is good and righteous in everything he does. Take comfort from his promises of protection in times like this from Psalm 91. For spiritual encouragement, you can listen online to
recorded sermons at graceprovidencechurch.org.
or the Adult Sunday School Classes at graceprovidencechurch.org/sundayschool/ 
Of course, no one knows how long this pandemic will last, but the impact in just a few weeks is shocking. Stay informed and vigilant. The Lord is with you always.
Grace & Peace,
Ed Bryant, Pastor/Elder
Tom Calvert, Elder
Our most recent sermons are available on several Podcast platforms. Hopefully the podcast platform you use is in the list below. I think if you search for graceprovidence or grace providence you should be able to find them.