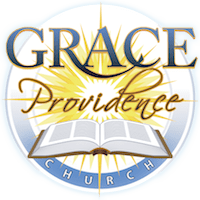 Join us for dinner, fellowship & discussion of the designated topic below. All are welcome.
Main Dish & Beverage will be provided.
Please Bring an appetizer, side dish or dessert to share.
Tonight's Location: The Ramirez Home, Seal Beach (near Seal Beach Bl & Lampson)

For Directions Contact: Gen 562.900.7543
Tonight's Discussion Topic: Acts 7:54-60 & I Cor.15:54-58
1. At the time of his stoning, Stephen sees in his heavenly vision Jesus as the son of man standing at the right hand of God.  Discuss the possible meaning of Jesus "standing" and why Stephen calls him "the son of man."
2. Luke introduces Saul for the first time into the story as present at Stephen's stoning.  What is the likely reason Saul opposes Stephen and approves of his killing (8:1a)?  Why is it likely that Saul was a member of the synagogue of the Freedmen and previously engaged in debate with Stephen (6:9-10)?
3. Sleep is a metaphor for death in both OT and NT.  When a believer dies he/she is said to fall asleep just as Stephen did (7:60; I Thess.4:13-18).  Talk about all the possible ways that sleep and death are similar and why God's Word uses this analogy.  Does the fact that we have no sense of the passage of time when we are in a state of sleep have any possible correlation to those souls in heaven and their sense of the passage of time as they wait for the resurrection (not in the sermon- just a reflection/question)?
4. Explain the biblical doctrine of resurrection.  What makes this teaching unique to Christianity?  How should it impact our lives according to Paul?