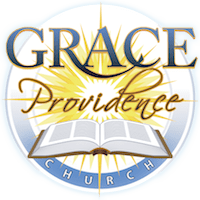 Join us for dinner, fellowship & a discussion of The Book of Romans.
All are welcome.
Children are welcome – Supervision is provided.
Main Dish & Beverage will be provided.
Please Bring an appetizer or dessert to share.
Location: The Furlong Home, Bellflower (near Artesia Bl & Palo Verde Ave)

For Directions Contact: William 562.544.8343; Judy 562.544.8365, jfurlong1029@gmail.com
Tonight's Discussion Topic: Romans 6:5-11
Sermon Links:
Summarize what you have learned so far from Romans 6. What is Paul's fundamental premise?
What is the significance of Chris's death and resurrection for our sanctification?
How do you understand Romans 6:6, "that our old self was crucified with him in order that the body of sin might be brought to nothing, so that we would no longer be enslaved to sin"? Can you harmonize Ephesians 4:22-24 with Romans 6:6?
Discuss the four-fold state of man. How does this help you to understand Romans6?
How are believers to regard themselves in light of Paul's teaching so far? Explain Romans 6:11.
Does the interpretation of Paul so far in Romans 6 disc outage or encourage you? Has it empowered you to victory over your besetting sin? Or does Romans 6 seem unrealistic because your personal experience is different?
Sermons may also be found on the following podcast platforms: