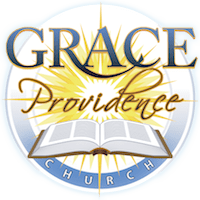 Join us for dinner, fellowship & discussion of our current sermon series or designated topic. All are welcome.
Main Dish & Beverage will be provided.
Please Bring an appetizer or dessert to share.
Tonight's Location: The Furlong Home, Bellflower (near Artesia Blvd & Palo Verde)
For Directions Contact: Judy (562) 544 8365
Tonight's Discussion Topic:
Questions for the discussion based on the last two sermon messages –

1. Discuss the critical importance of right thinking in the Christian life.  Besides the obvious application to the misuse of tongues, in what other ways might believers today reflect child-like thinking?  How does a Christian develop maturity in his/her thinking process?  How does this issue relate to spiritual warfare?  

2. Unbelievers are impacted differently by tongues than they are by prophecy.  What does Paul say about each of these situations when the church gathers for worship?  How are tongues a sign to unbelievers?  Illustrate the apostle's point from Acts 2.

3. Summarize how Paul argued for the superiority of prophecy over tongues?  

4. From the example of the church at Corinth, how did a 1st C church service differ from a typical 21st C church?  Should it be the goal of GPC to pattern our services after Corinth?  Is there anything we can learn and try to implement as a body of Christ?  What do you want to see changed?

5. How do the regulations that Paul lays down for tongues differ from those related to prophecy?  What was Paul calling on the church to do when he writes that they were to "weigh" what was prophesied?  See 1 Cor.12:10; 1 Thess.5:20-21

6. What is the theological justification for following biblical guidelines and rules when the church gathers for worship?  From 1Cor.14, what underlying principles for Christian worship do you think are applicable to the church regardless of what century and culture the church is in?