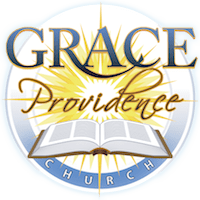 Join us for dinner, fellowship & discussion of our current sermon series or designated topic. All are welcome.
Main Dish & Beverage will be provided.
Please Bring an appetizer or dessert to share.
Tonight's Location: The Furlong Home, Bellflower (Artesia Bl/Palo Verde)
For Directions Contact: William 562.544.8343; Judy 562.544.8365; Home 562.920.1329
Tonight's Discussion Topic: Obadiah 1:1-14 & 2 Corinthians 5:21
Questions for 2 Corinthians 5:21:
1. Please explain the connection between 2Cor.5:20 and 5:21.
2. Why is the sinlessness of Jesus an essential doctrine of Christology?  Can you cite a few NT texts that teach Jesus' moral perfection?  Even Jesus' enemies could not find fault with him.  Who were these people?
3. Explain the "great exchange" that is at the heart of Christianity and the message of reconciliation.
4. Reflect again on the fact that every Christian has "become the righteousness of God in him"  and can say, "I am the righteousness of God in Jesus."  What are we professing to believe about ourselves if this is true?